Апартаменты #ZA7220.1.1 в аренду. Gansbaai - De Kelders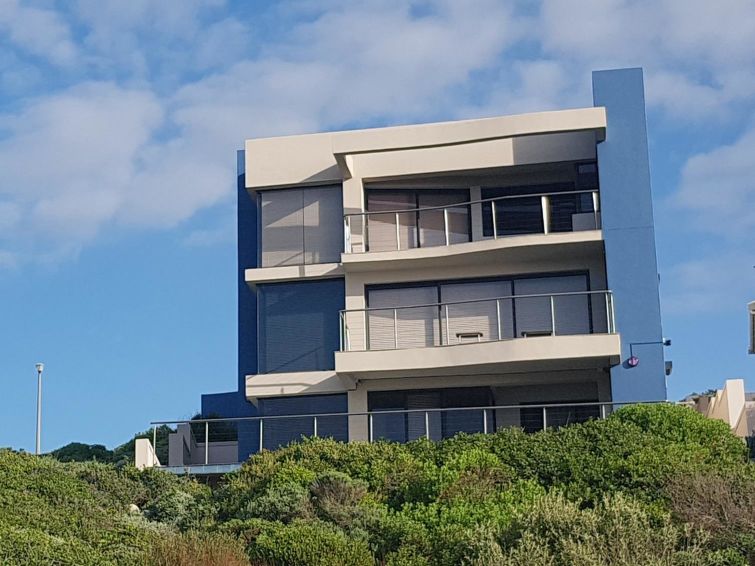 Страна: Южная Африка
Регион: Western Cape
Курорт/город: Gansbaai - De Kelders
Рейтинг:
Комнат: 3 / Спален: 2 / Кол-во человек: 5
Интерьер
The view from all rooms in the property is truly breath-taking. It overlooks Walker Bay and the mountains of Hermanus. At night the lights of Hermanus are visible across the bay. There is nothing to spoil your view between the apartment and the bay, but rocks and fynbos. It is quiet, except for the sound of the ocean. The apartment is the entire ground floor of the house. It sleeps max. 5 persons. Every bed and chair has an awesome view on the bay and surrounds. During the whale season whale sightings are common and so are the occasional dolphins passing by.The entrance is from the outside down 35 comfortable steps and with good light. The pool is for your exclusive use. Only as info, if booking-party exceeded over 5 persons. In the first floor is another apartment , the Royal Deluxe, a luxury suite for a couple. It is elegant and spacious, with one en-suite bedroom, dining room, lounge, full kitchen, laundry etc. It sleeps max 2 Pax. This Deluxe 1. Floor apartment can also be additional booked together with the Apartment ( 5 pax) on the Ground floor. Выбрать другие апартаменты в Gansbaai - De Kelders
Расположение
The owner build the house in 2005. They never fail to appreciate the beauty of the view and the tranquillity of the area each time we are there. Between June and November each year the Southern Right whales come to the bay to mate and get their babies. This is just such a privilege to admire this spectacle. Then there are the regular sighting, of mostly large schools, of dolphins. You can see the big Gansbaai fishing's boats go out in season to catch anchovies and sardines for the local fish factory who produces the Lucky Star tinned fish, to name but one. Walking distance from our house is a big tidal pool and also the Stanford cove which is ideal for small children to swim, play on the grass banks and catch small fish in the water pools. The sleepy fishing town of Gansbaai has some very fine restaurants and well known grocery stores, staying open long hours to accommodate the many guests and local guest houses .Gansbaai is internationally famous for its shark cage diving industry. This is one of the main attractions of the town. There are many winelands and wine tasting opportunities around the area. The area is ideal for hiking and cycling. There are even a gym for those who prefer that, The Gansbaai and Kleinbaai harbours are amongst some of the spots to visit. 8 km from our house is the Uilenskraalmond beach and lagoon. 40 km from us a blue flag beach in Voelklip, Hermanus. The light house at Danger point is also worth a visit. And many more attractions to explore. Нашли где провести свой отпуск? Отдых в Gansbaai - De Kelders - лучший выбор!
Расчет стоимости проживания
Выберите возможную дату заезда в календаре, чтобы рассчитать стоимость проживания.
| | | | | | | | |
| --- | --- | --- | --- | --- | --- | --- | --- |
| 1 | Возможные даты заезда | 1 | Свободно | 1 | Выбранный период | 1 | Недоступно |
Стоимость аренды
от: 55 656 Руб. в неделю.
Выберите продолжительность:
WorldHome.ru | ZA7220.1.1 - Апартаменты на 5-x чел. в Gansbaai - De Kelders. Аренда online
Не подходит этот вариант? Смотрите еще апартаменты в Южной Африке или дома в Южной Африке в аренду. Наши предложения на курортах: аренда квартиры в Gansbaai - De Kelders
Расположение на карте